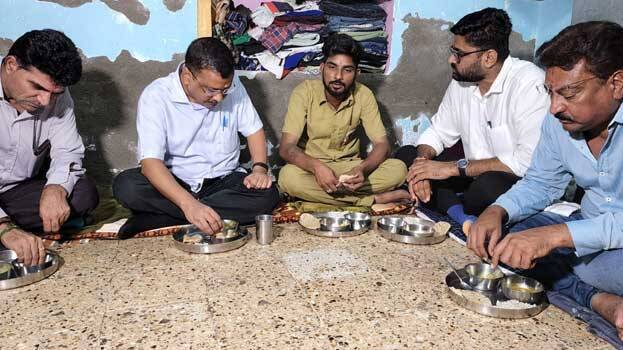 NEW DELHI: Delhi Chief Minister, Arvind Kejriwal, was in the news recently for visiting the home of an auto driver and having dinner with him on the floor. However, the media cell leader of the BJP Gujarat unit, Zubin Ashara, has come forward claiming that the auto driver was, in fact, a BJP sympathizer.
Zubin Ashara revealed that the auto driver, Vikram Dantani, had received money for meeting with Kejriwal. The leader also shared videos of Dantani standing with BJP members to prove that the auto driver was a BJP sympathizer.
The BJP leader added that Vikram told that Arvind Kejriwal's supporters had lured him with money. The video was shared with a comment saying that Dantani is a supporter of Narendra Modi since childhood.
On 12th September, during a Gujarat visit by Arvind Kejriwal, Dantani invited him to his home. The Delhi Chief Minister later went to Dantani's home following the invitation. This was shared by Kejriwal on his social media profile at that time.