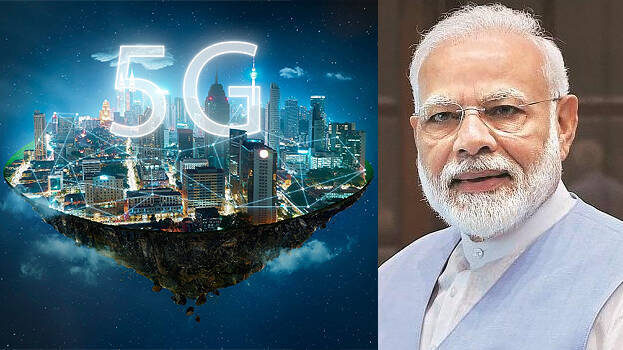 NEW DELHI: India is all set to take the next step in its advance in the telecommunications sector, which will revolutionize the way we communicate and do business. Prime Minister, Narendra Modi, will launch the 5G mobile service on 1st October at 10 am from the Pragati Maidan in New Delhi.
The announcement will be on the sidelines of the sixth edition of the Indian Mobile Congress.
The telecommunications ministry said that select cities will get 5G services from 1st October. However, the ministry has not revealed which cities will be covered under the 5G service.
Seamless coverage, high data charges, safe communication, and high-resolution video streaming are the benefits of 5G service.

In the spectrum auction that took place last week, Reliance Jio came out as the highest bidder with Rs. 88,000 crores. Reliance Chairman, Mukesh Ambani has announced that his company will provide 5G services to Delhi, Mumbai, Kolkata, and Chennai from Diwali onwards. And by December 2023, the whole of India will be covered by Jio 5G internet service.
Swedish company Ericsson India in its report said that currently, about 10 crore people have 5G smartphones. They are waiting for the service providers to upgrade it to 5G. Once the service is in full swing the sale of 5G phones will increase.