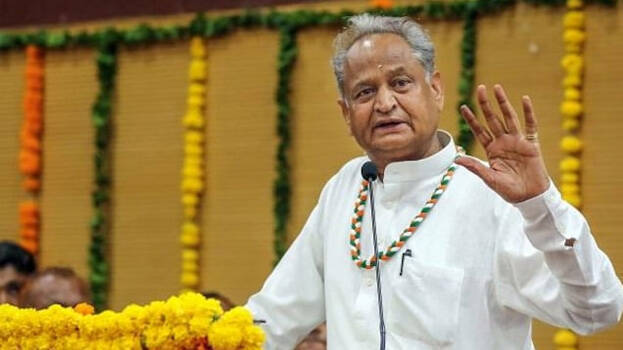 JAIPUR: Rajasthan Chief Minister Ashok Gehlot reacts to the Congress presidential election. Gehlot opined that Mallikarjun Kharge has a clean heart, he belongs to the Dalit community and is being welcomed everywhere. He said that Shashi Tharoor is a good man, with high-thinking but he is from the elite class.
'Shashi Tharoor is a representative of the elite class. Kharge has the experience to strengthen the party. So, he can strengthen the party at booth, block and district levels. Therefore, it will naturally be a one-sided contest for Kharge,' he said.
Kharge had resigned as Leader of Opposition in the Rajya Sabha ahead of the elections. This was according to the party principle 'one person, one post'. More than 9000 PCC representatives will vote in the Congress presidential election. Voting is on October 17. The result will be declared on October 19.