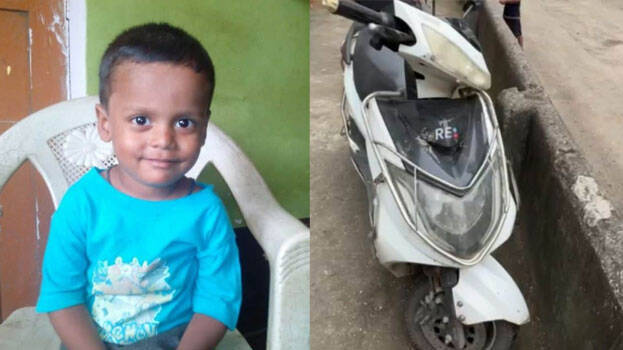 MUMBAI: In a tragic incident, a seven-year-old boy, Sabir Ansari, was killed when an electric scooter blasted while being charged. The explosion took place at Vasai in Mumbai.
The blast took place early morning on 23rd September in the living room of the house. The electric scooter was kept in the living room for charging. The child was sleeping with his grandmother when the scooter exploded with a huge sound. Sabir's mother rushed to the living room after hearing the blast and took him to a hospital immediately. The grandmother also sustained injuries.
Sabir Ansari received 80% burns in the explosion and succumbed to his injuries the other day
The house is partially destroyed in the blast. All the electrical equipment and furniture got damaged. The police's primary doubt is that the scooter might have overheated and have asked the Jaipur-based manufacturing company to check the batteries.
However, the father of the child has said that overcharging is not the reason for the blast. He was told to charge the batteries for three to four hours.
An accidental death case has been registered by the police.