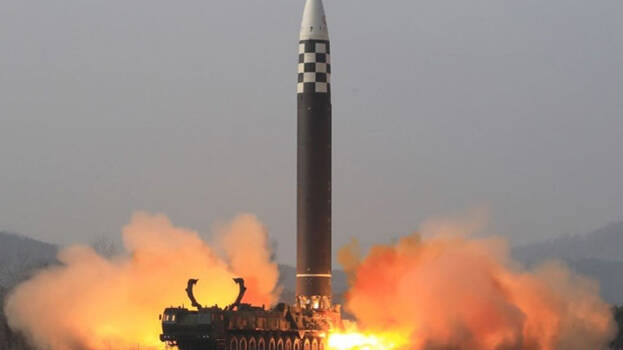 TOKYO: North Korea test-fired a missile over Japan for the first time in five years. It was an intermediate range ballistic missile that flew over Japan and landed in the Pacific Ocean. This is North Korea's fifth missile test in the past ten days. North Korea has been testing weapons designed to attack regional American allies for several days. Today was North Korea's most significant missile test this year.

The Hwasong 12 intermediate-range missile, which was launched over Japan, is capable of reaching the US territory of Guam. Japan and South Korea have called emergency security meetings to discuss North Korea's provocation.
The Japanese Prime Minister's Office has confirmed that a North Korean missile flew over Japan and landed in the Pacific Ocean. Following the warning, people in the northeast were shifted to temporary shelters. Trains were also temporarily suspended in the Hokkaido and Aomori regions. No casualties were reported as the missile hit the ocean.
Missiles fired by North Korea in recent days were short-range. They landed in the ocean between the Korean Peninsula and Japan. North Korea has tested 40 missiles so far this year.