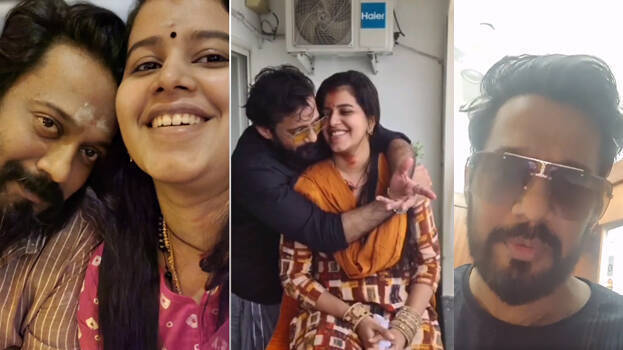 Rumours about divorce between actor Bala and wife Elizabeth had been doing rounds on social media for days. Now the actor himself has revealed in a Facebook video that his second marriage has also failed. He blamed the media for everything.
"If marriage fails for the first time, sometimes you don't think about it. But when it fails twice, we doubt ourselves. I have a few things to say today. Many thanks to the media for leading me to such a situation for the second time. Let me tell you one thing. She is a better person than me and is a doctor. Give her some peace of mind. She is a woman. I will distance myself. It's terribly painful. I saw her yesterday. Even I have a tongue but it won't be fair if I talk further. So don't force me. Thank you very much.", said the actor.
The actor has also shared pictures with Elizabeth at the end of the video. Bala and Elizabeth got married last year. This was the actor's second marriage. He was first married to singer Amrita Suresh and has a daughter from that relationship.