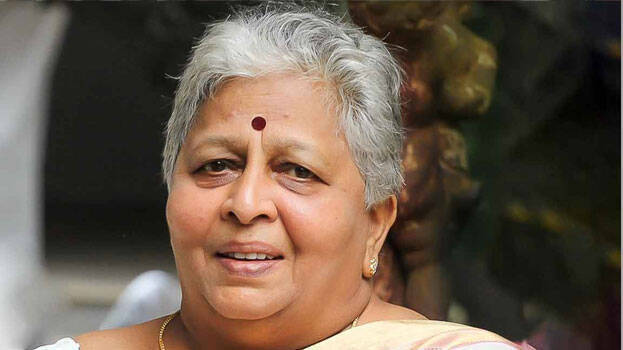 KOZHIKODE: Mathrubhumi director board member Usha Veerendra Kumar passed away on Friday. She was 82. She is wife of late M P Veerendra Kumar, former union minister, writer, orator, socialist leader and managing director of Mathrubhumi.
Usha, born to Baburao Gundappa Lengade and Brahmili hailing from Belagavi in Maharashtra, married Veerendra Kumar in 1958. She accompanied him on his tours worldwide.
She leaves behind her son M V Shreyams Kumar (managing director, Mathrubhumi), M V Asha, M V Nisha and M V Jayalakshmy. In-laws are Kavitha Shreyams Kumar, M D Chandranath and Deepak Balakrishnan (Bengaluru).