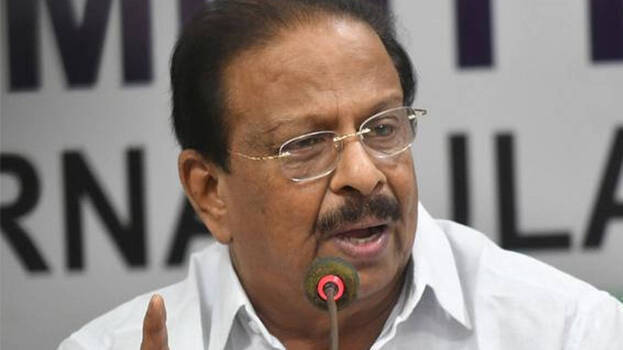 A little boy shouted that the 'king was naked'. He said that because there is no lie in the mind of a little boy. The adults covered his mouth. They covered his mouth saying the king is wearing worldly clothes and you are incapable of seeing them. Although this is an old story, the relevance of this old story is increasing day by day in our political sphere. The tradition followed by all political parties is that whoever tells the truth should be crucified. Meantime, the more times a lie is repeated, the more applause it gets.
KPCC chief K Sudhakaran's words about Nehru is not a lie. Sudhakaran mentioned in his speech that Nehru included Shyamaprasad Mukherjee, the leader of the Hindu Mahasabha, in his cabinet to confirm that he was a democrat who included even those who did not like him personally and politically. Nehru also made Ambedkar, who opposed Congress, a minister. Nehru made Sardar Patel, who had openly disagreed with him on many issues, the home minister. That is the glory of Nehru. Barring Lal Bahadur Shastri, no other Prime Minister can be pointed out who had as much democratic spirit as Nehru. Even Nehru's daughter moved the boat of power from democracy to dictatorship.
When Vajpayee became Prime Minister, someone removed Nehru's photo from his office. As soon as Vajpayee came to know about this, he ordered to restore it. Vajpayee understood that Nehru was not a leader who could be banished from history by not mentioning his name or displaying his photograph. But his successors are now doing whatever they can to reject Nehru. In this background, the truth said by Sudhakaran shines brighter. Sudhakaran expressed his regret saying that his own party members are coming against him to prevent him from becoming the president again. Those thirsting for Sudhakaran's blood saying that the problem will not be solved by expressing regret, are not in the CPM but in the Congress. They are the direct successors of those who covered the mouth of the little boy who said that the king is naked. This is the time when honest thinking people need to recognize them.