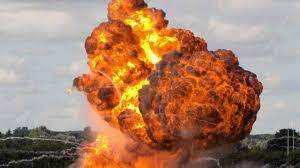 NEW DELHI: The investigation team probing the Managluru blast case said that Abdul Mateen Taha was the main mastermind of the blast and that the accused in the case, Mohammad Shareeq, had links with IS. Electronic devices were seized during searches conducted at seven places in connection with the blast. The investigation team stated that Abdul Mateen Taha, who has been absconding since 2019, is the leader of the group. Rs 5 lakh will be given to those who help to arrest him.
Meanwhile, an Assam native who is related to Shareeq in the blast case has been taken into police custody in Kanyakumari. The authorities have not disclosed the details of this man. He has been handed over to the NIA. During the investigation conducted by the Karnataka Police, it was found that Shareeq and the young man from Assam had spoken on the phone in September. During the subsequent investigation, the Assam native was taken into custody under the leadership of Kanyakumari District Police Chief Harikiran Prasad.
In the wake of Muhammad Shareeq's arrival in Kerala, the anti-terrorist police team of Kerala arrived in Mangaluru. The police also got information about the two people behind the Mangaluru blast. Five squads of police are continuing to search for them. Police said Arafat Ali and Musafir Hussain have a role in the blast. Search for them has been started. Shareeq was also in touch with three persons who have not been identified. Karnataka police also said that Ootty native Surendran is also in custody in the case.
Mohammad Shareeq (24), a native of Thirthahalli, was an activist of the terrorist organization Al Hind.