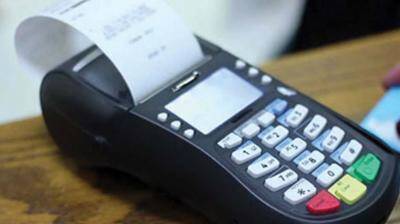 The ration distribution is going awry again due to server malfunction. For three or four days the ration distribution is getting blocked frequently. Card holders are forced to go to ration shops many times to check if the system is running so that they can do the purchase. It is common to wait at the ration shop hoping the servers will become functional soon and then head back home disappointed.
When common people reach ration shops, they are informed that servers are down. It happens many times in a month. This system was put in place to make ration distribution smooth and scientific. However, this has turned out to be a curse for the people. Still why isn't it possible to find a permanent solution for this issue?
Many services in the country are now online. The failure of the computer system brought for ration distribution frequently for days can be blamed on the indifference of those responsible. There are only 90 lakhs cards in the ration system. If the server for the ration shops cannot handle this much number of cards, then a server with more capacity must be set in place. Or, if there is some other technical issue, then it must be found out and fixed.
As the majority of those who buy ration are common people, does the government think that this is enough for them?
There are lakhs of people working in the information technology sector. There are IT experts in many fields. Still, the government related IT systems are not working properly. It is time that an expert group examine why that is happening only in the government sector.
It is not only the ration distribution that is affected because of server issues. This curse has affected the Registration Department from time to time. As the registration process is completely shifted to the new system, the server issues lead to a complete standstill of registration works.
For those who reach the Sub-Registrar Office with people for the purpose of registration, the server issues make registration impossible posing a huge difficulty for them. Similar issues exist at the Motor Vehicle Department and local bodies.
It is common practice at government offices where people are sent back by saying that there is no 'net'. Surprisingly, the issue of 'net' affects private institutions rarely.
It would be good if the government checks the progress of E-governance in offices where people go to get services the most. Just because of the server going down, the timing of ration distribution has been rearranged. If this issue is not sorted out within a week, the change in timings must be extended further.
It is astonishing that a country, which have manufactured rockets, satellites, warships, and fighter planes on its own, finds it hard to fix a server problem. The technical issue that prevents government services ought not to happen.