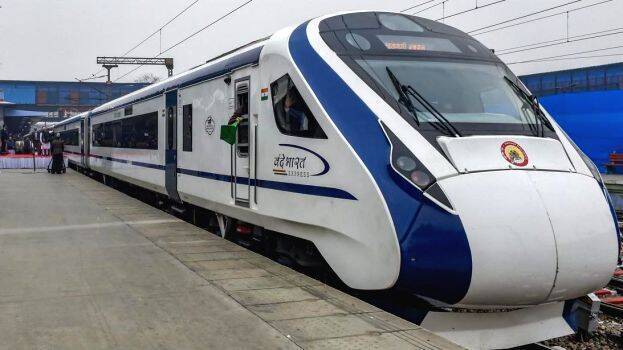 NEW DELHI: In a conference of state finance ministers called by Union Finance Minister Nirmala Sitharaman ahead of the 2023 budget, Kerala demanded that the GST collection should be split in the ratio 60:40 in the favour of states. Finance Minister KN Balagopal also said that revenue loss due to cess and surcharge should be made up. This was supported by states, including those ruled by BJP.
Kerala also demanded Vande Bharat train for high-speed travel facility. It also reiterated its demand for permission for K-Rail.
Currently, GST revenue is shared on a 50-50 basis. According to the 15th Finance Commission report, 62.7 per cent of the revenue is received by the Centre, while 62.4 per cent of the expenditure is borne by the states, Balagopal said.
"The contribution of states has been impacted by a 10–20% increase in cess and surcharge on tax collection. Either these should be avoided, or the profits should be split. The Finance Commission has recommended that 41 per cent of the tax revenue be shared with the states. Currently, only 30 per cent of the tax revenue is being shared. Due to loan restrictions and spending, revenue income will take time to reach the pre-Covid levels. Considering this, the Centre should extend the GST compensation period by five years. The reduction of GST on luxury items from 16 to 11 per cent also reduced the income of the states," Balagopal said.
"The reduction of the cost share of central schemes from 75:25 to 60:40 has put additional responsibility on the states. Centres should sanction projects according to the conditions in Kerala. More funds are needed to deal with the economic crisis created by Covid. Therefore, the borrowing limit should be maintained at four per cent for the years 2023-24 and 2024-25. The tax share which was 3.875 per cent during the 10th Finance Commission came down to 1.925 per cent when the 15th Finance Commission came. In the next two years, Kerala will suffer a revenue loss of Rs 32,000 crore," he added.
Other demands
Demands were made, including that Kerala should be allowed AIIMS
An expert committee is required to revise the overdraft limit
Point-of-call status for Kannur Airport
Financial assistance for units that require high-technology
Special package for those returning from abroad
Special schemes for sectors such as cashew, handloom etc