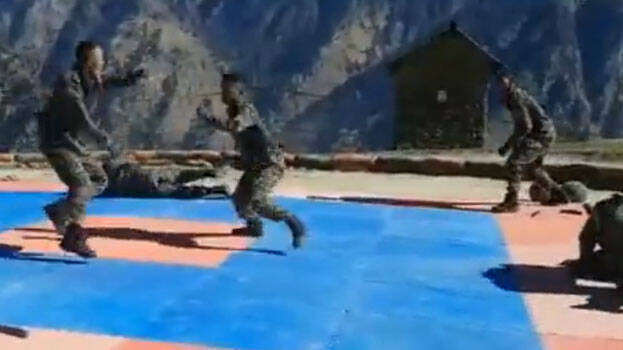 DEHRADUN: A joint military exercise between Indian and American troops is underway in Auli in Uttarakhand. This special military exercise will feature unarmed combat of the soldiers of both countries rather than using guns and daggers.
In the program named 'Yuddh Abhyas 22', the soldiers of both the countries will be exchanging their unique knowledge. A video of an India soldier displaying an incredible ability to beat up an armed opponent using hands has surfaced.
US Army's 2nd Brigade and Indian Army's Assam Regiment are partaking in the joint exercise. The training will also feature Army's sudden response to natural disasters.