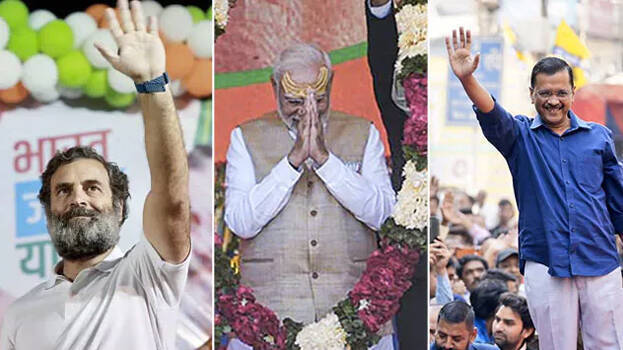 GANDHINAGAR: The first phase of voting for the Gujarat assembly elections has started. Around two crore voters in 89 assembly constituencies will go to the polling booths today. Voting is from 8 am to 5 pm.

Polling is held today in Saurashtra-Kutch and southern parts of the state. 788 candidates including Chief Minister Bhupendra Patel (BJP) Congress' Ame Yajnik, Hardik Patel (BJP) and Bharwad Lakhabhai Bhikhabhai (Congress) are seeking the mandate.


The BJP and Congress are contesting in all the seats. Aam Aadmi Party is contesting in 88 seats, BSP in 57 seats and All India Majlis-e-Ittihadul Muslimin (AIMIM) in six seats. Meantime, Prime Minister Narendra Modi called for record polling on Twitter.
The BJP firmly believes of a continuous rule of power in Gujarat. The first phase of the campaign ended on November 29. Top leaders like Prime Minister Narendra Modi, Amit Shah, Congress chief Mallikarjun Kharge, Delhi Chief Minister and Aam Aadmi Party leader Arvind Kejriwal had attended the campaign.