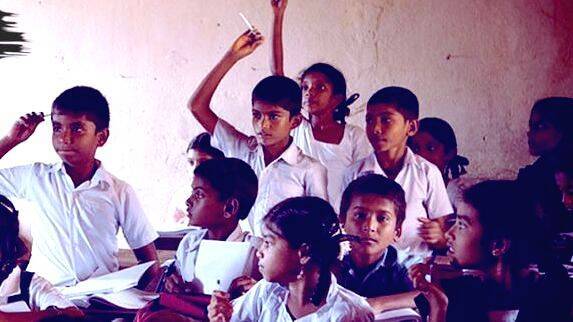 To understand how much help the central and state scholarship helped students from poor families we just need to look at their standard of living. Though our country has grown financially and achieved development there are some sections of people who are always unemployed and without revenue. Those who are in backward communities, scheduled castes, scheduled tribes and minorities are suffering continuously.
Even though education has been made a fundamental right, the children of backward, minorities and scheduled people went to school on the basis of the scholarship they were given. Many people did not even hear the news that the center suddenly stopped the pre-metric scholarship given to minority sections from first standard to eight standard. Before this scholarship was stopped, the center stopped the scholarship of students of other sections. From now onwards only students of ninth and tenth class will get scholarship.
The pre-metric scholarship was given to students of families that earn less than Rs.2.5 lakhs per annum. The scholarship was a monthly Rs.225. If the student was staying at a hostel the amount is Rs.525. At the beginning of the academic years an amount of Rs.750 was given to buy books.
By stopping the scholarship to the students from the backward sections of the society, what profit does the center plans to make? It is surprising that the political leaders who always speaks for the poor had no qualms to take a decision like this.
The central government which has an annual budget of Rs.25 lakh crores and the pre-metric scholarship yearly payment is not more than Rs.8000 crores. Moreover, only 75% is paid by the central government. The rest is paid by the states. Pre-metric scholarship is availed by 5 crore students studying from 1st to 10th standard. Now, when it is reduced to students of ninth and tenth class, a huge number of students will be out from the scholarship scheme. It will be a huge setback for poor families. Though the money is small, for such families a monthly payment of Rs.225 was a big deal.
Though the center has avoided minority students from pre-metric scholarship till eight standard, the state government will not abandon them says Education Minister, V Sivankutty. Taking up the responsibility of this project also in addition to the burden of other welfare projects, is appreciable. Earlier also when the central government stopped the scholarship of backward sections the state government continued with it. If the government comes forward to help minority students, it would be a good deed. .