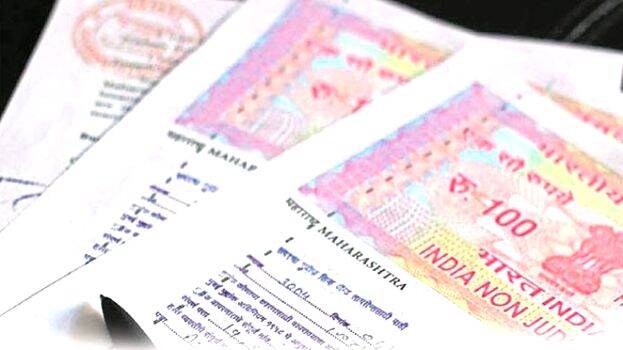 THIRUVANANATHAPURAM: A simple forum or template is coming for land owners to do online land registration without stamp paper or document writers.
The central government had given the order to begin the program from January 1st. The Registration IG had given recommendation to the Minister, VN Vasavan, for that. But the Minister rejected the recommendation. Karnataka and Maharashtra have implemented this program. Tamil Nadu has also rejected the central government's order.
The document writers say that the template system is impractical. It will directly impact their work and will also cause financial loss to land owners if they make mistakes while registering their lands.
The All Kerala Document Writers and Scribes Association and Document Writers and Scribes Union had conducted a statewide strike on Wednesday.
Different templates will be there for different type of title deeds. It must filled and a fees must be paid. It can be registered through Akshaya Centers and through the website of the Registration Department. There would be questions concerning the land owner, the person who is coming to buy the land and about the land itself. These questions must be answered and the registration fees and stamp duty must be paid.
For some title deeds more information of the land is needed. There is no facility for such in the new system. There is importance to note the presence of roads etc. to determine the boundary of a land. But there is no facility to note that also. The examination of former title deeds will also be not possible.
There are 11,000 licensed document or title deed writers and 40,000 helpers. Once the stamp papers are not used, the role of vendors will be avoided. There are 1200 vendors in the state. There commission was 2%. If the document writers and the vendors gain computer competency, then they can provide template service.