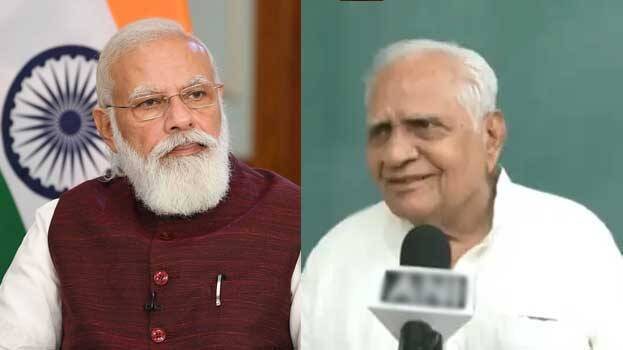 NEW DELHI: The family is very proud of Prime Minister Narendra Modi's work for the country, said his elder brother Somabhai Modi. Both met today and talked for nearly half an hour and soon after that Somabhai talked about Modi.



Somabhai got emotional while talking about his brother. He said that he felt very happy to have met Narendra Modi. Had tea with him and talked about family matters. Meeting him after six years. Enquired about my health and said that his family is proud of his functioning. He said that he is satisfied with the state government. Although the Prime Minister is not very close to his family, he has devoted himself to the country. Modi is doing so many things for the country and told him that he needs rest.

Somabhai Modi is running an old age home and trust at Vadnagar in Gujarat.