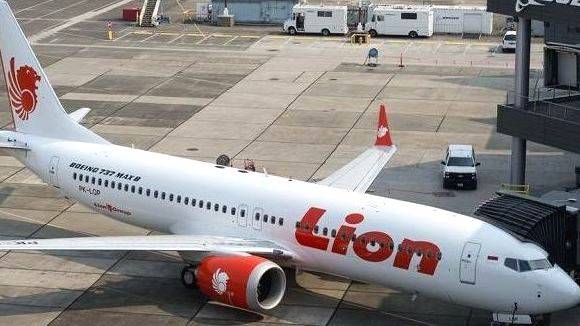 JAKARTA: One of the black boxes of the crashed Lion Air flight 610 was on Thursday recovered by Indonesia's National Search and Rescue Agency (Basarnas).
A ping detector was used by the search team to locate signals from the black box, along with a remotely operated underwater vehicle (ROV). The black box was kept in a plastic container after Navy divers brought it to the surface, Jakarta Post reported citing Kompas TV.
The black box is key to solving the mystery regarding the crashing of a brand new Boeing 737 Max 8 jet in clear weather conditions.
Reports of the plane's fuselage being recovered earlier have been disproved, with the Basarnas confirming on Wednesday that the 20-metre-long object believed to be the fuselage was actually a shipwreck.
"There are (signs) in several positions but none of them is the fuselage," Nugroho Budi Wiryanto, the Basarnas operation deputy said.
On Monday, the plane crashed 13 minutes after taking off from Soekarno-Hatta International Airport in Jakarta. All 189 people, including 181 passengers, two pilots and six crew members, on board the ill-fated aircraft are feared to have died.
"Maybe tomorrow (Thursday) the (dead) bodies will be floating," Nugroho said while confirming that authorities do not expect anyone to have survived the crash.
In wake of the tragedy, Indonesia has directed the inspection of all Boeing 737 Max 8 planes belonging to commercial airlines in the country. Lion Air currently possesses 11 of Boeing's one of most advanced aircraft, while National airline Garuda Indonesia has one.