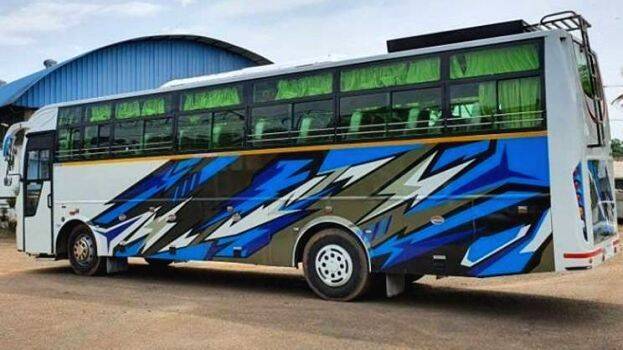 During festival seasons the Keralites who are working outside the state will feel anxiety. They need to reach home and return on festive days. For that they need lots of money for ticket fares. Airplane companies have been playing this game for a long time and making money out of this. Now bus companies are also following in the footsteps of airplane companies and charging passengers high fares during festive seasons.
There are thousands of Keralites working in cities like Chennai, Bangaluru, Hyderabad, etc. In addition to them there are also students studying there. As vacation time coincides with festive seasons, they are affected adversely by the rise in ticket charges.
All the train tickets will be booked months before. Then their sole hope are the private buses plying these routes. These bus companies charge double the rate or even more during these festive seasons. During Christmas the private bus fare on Bangaluru – Thiruvananthapuram route on December 17 the rate is Rs.3150. By 20th the rate will shoot up to Rs.4,800. And by the next day the rate will be Rs.5000. The charges in the following days can be known only later. It is believed that it might rise by Rs.500 – 800 daily. It must be remembered that for normal days the ticket fare is Rs.1200 to Rs.1300. This rate is raised to more than Rs.5000 during Christmas.
There is no change in the airplane companies' tactic of charging high fares during festival time. Tickets worth Rs.8000 will rise to Rs.50,000 and Rs.70,000. The government is saying that airplane companies world over cover their losses in ways like these. The NRI's who come to visit here once in a year or in two years have raised their voice against this injustice for long. But with no result.
The government must intervene in the raising of ticket charges during festivals like Onam, Christmas, Vishu, Ramzan, etc. Government intervenes in other sectors where consumers are charged exorbitant rates. Likewise, isn't there any law to prevent charging Rs.5000 for a Rs.1000 ticket. The authorities are sitting idle while this injustice is being carried out right under their noses. The authorities are silently supporting this robbery.
If it is hard to control the private buses lobby that is charging extra money, then the government must make other arrangements for travel. The situation will change once it is known that the government will intervene. More pressure must be made at the Railways for more trains. If one train is run, it will be equivalent to twenty to twenty-five buses. Also, adding more compartments to existing trains can accommodate more passengers.
It is the government's duty to bring Keralites from afar to the state in any manner.