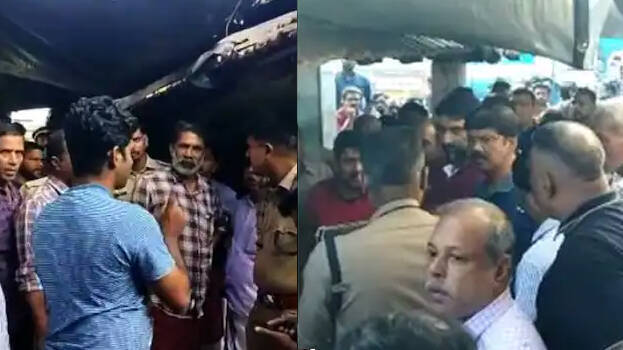 KOZHIKODE: A trader found dead inside a shop in Market Road in Vadakara. The deceased has been identified as Rajan (62), a resident of Puthiyappa in Adakkatheru and a grocery shop owner. The initial assumption is that it was a murder during a robbery. It is believed that the incident took place around 12 o'clock last night.
When Rajan did not come home after the usual time at night, the family went to the shop to search for him and found him lying on the ground.
The police said that three sovereigns worth of gold necklace, a ring and money from the shop were missing from his body. There are injury marks on the neck, face and fingers. His bike is also missing. The body was shifted to Vadakara Hospital Mortuary. The police are inspectung the place. It is not clear if any they have got any other clues.