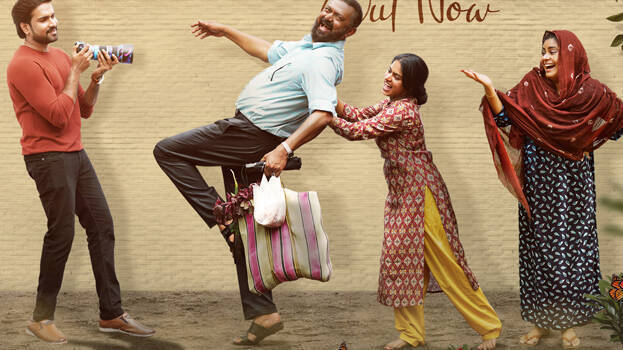 The teaser of 'Dear Vaappi' starring Lal and Anagha Narayanan is out. Niranj Maniyanpilla Raju is playing a main role in the film. The film is written and directed by Shan Thulaseedharan.
The film is produced by R Muthaiah Murali under the banner of Crown Films. Lal appears as a tailor in the film. The film also has an ensemble cast including Maniyanpilla Raju, Jagadeesh, Anu Sithara, Nirmal Palazhi, Sunil Sukhadha, Shivaji Guruvayoor, Ranjit Shekhar, Abhiram, Neena Kurup, Balan Parakal, Muhammad, Jayakrishnan, Rashmi Boban Rakesh, Madhu, Srirekha and Shashi Eranjikal.
Dear Vaappi, which tells the story of tailor Basheer and his daughter Amira, a model, has been shot in Thalassery, Mahi, Mysore and Mumbai.
Kailas Menon has composed the music. Lyrics are penned by BK Harinarayanan and Manu Manjith. Pandikumar is the cinematographer and Praveen Kumar is the costume designer.