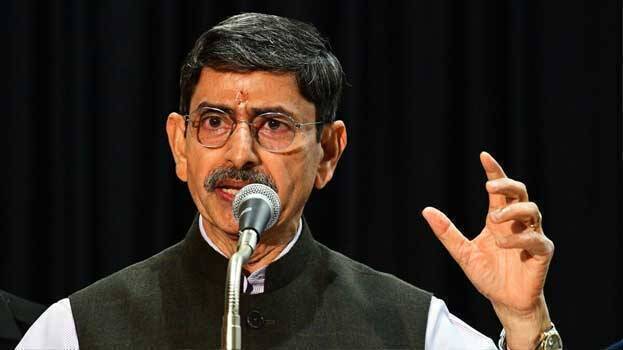 CHENNAI: Tamil Nadu Legislative Assembly witnessed unusual scenes on Monday after the Governor skipped various parts of the policy address speech handed over by the state government. The conflict was triggered after Governor RN Ravi skipped the part of the speech that mentioned the names of leaders such as Periyar, BR Ambedkar, K Kamaraj and Annadurai.
The governor also left out the phrase 'Dravidian model' mentioned in paragraph 65 of the speech. Following this, Chief Minister MK Stalin passed a resolution that demanded to only include the speech printed and approved by the government. The governor then expressed dissatisfaction and left the House. It is a rare occurrence for a governor to leave the House.
The governor, who had skipped parts of the speech approved by the cabinet, made his own additions. He skipped the part which claimed that the government was following the Dravidian model of governance by following the ideas and theories of Periyar, Ambedkar, Kamaraj, Annadurai and Karunanidhi. Except for this, the Governor had read out the name of former Chief Minister K Karunanidhi in other parts of the speech.
The governor also demanded that the name of the state should be changed from Tamil Nadu to Thamizhagam. Apart from ruling MLAs, Congress, CPI and CPM also came out against this. Meanwhile, BJP MLA Vanathi Srinivasan supported the Governor.