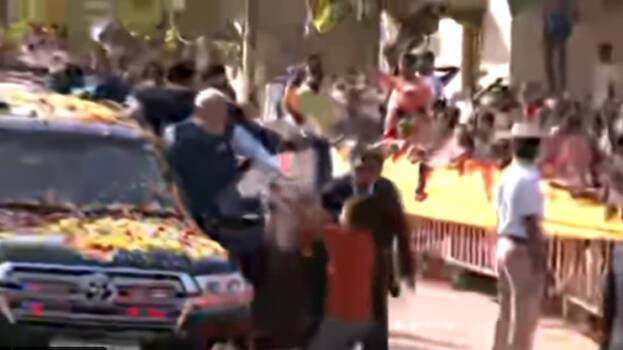 BENGALURU: In a rare case scenario, a teenager crossed all the red flags to reach the highly shielded cavalcade of prime minister Narendra Modi in Karnataka. The security breach happened in Hubbali district where the prime minister showed up to inaugurate the national youth festival. Before the inauguration, the prime minister held a roadshow amidst showering petals and rousing sloganeering from supporters and people around where this incident took place.
While on the roadshow, Modi waved hands to the chorus of thousands. As the people got lost in the rousing reception, one teenager, sneaked his way past the security officials to reach Narendra Modi with garlands. The SPGs were quick to react, forcing the man out from the prime minister.
''All people in the enclosure, from where that boy came, were properly frisked by SPG and the whole area was properly sanitised by security agencies. It is not a serious lapse,'' ANI quoted sources as saying.
Nevertheless, the Prime minister accepted the garlands from the young man, but a detailed enquiry regarding the issue is in progress.