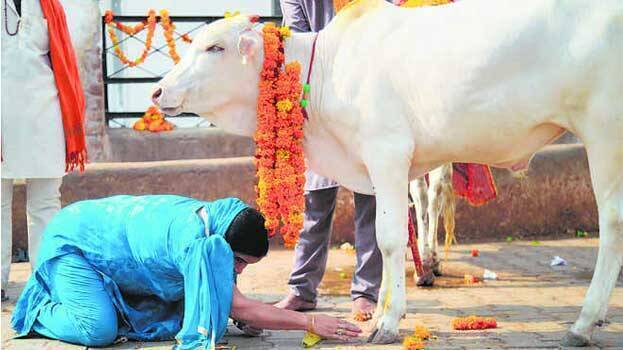 AHMEDABAD: A court in Gujarat has claimed that it is 'scientifically proven' that houses made of cow dung can withstand nuclear radiation. The claim was made by Samir Vyas, a sessions court judge in Tapi District in Gujarat. Highlighting the importance of cow dung, he said that cows in the country need to be protected. The observation came on November 22 while sentencing a 22-year-old man to life imprisonment for smuggling cows from Gujarat to Maharashtra.
"Many incurable diseases can be cured by cow urine. A cow is not only an animal but also a mother. That is why she is called 'Gaumata'… the benefits of cows to the entire universe cannot be described. The day when not a single drop of cow's blood falls on the earth, all the problems of the earth will be solved, and the well-being of the earth will be established," the order reads.
"Even after 75 years of India's independence, the rate of slaughter remains high. Cow is a symbol of religion. Food grown through cow-based organic farming protects us from many diseases. Cows are at risk today as they are slaughtered in mechanized slaughterhouses. The judge also stated in the judgment that religion was born from the cow because religion is in the form of 'Vrishabha' (bull), the son of the cow", orders of the session court judge reads.
In August 2020, Tapi Police arrested Ameen, a native of Malegaon, Maharashtra. He was accused of smuggling sixteen cows and bulls. The court found him guilty and sentenced him to life imprisonment last year.