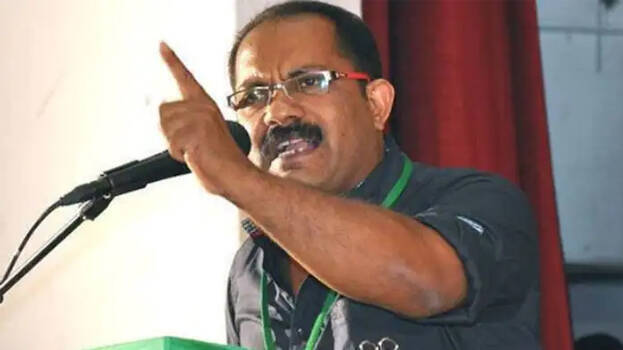 KANNUR: Speaking out against the legal action on the Popular Front of India (PFI), Indian Union Muslim League (IUML) leader KM Shaji said that the government's action against SDPI is not fair. He added that the government is trying to add fuel to terrorism and demanded equal justice for all parties.

In his speech at Vattakulam in Edappal, Shaji stated that he saw CPM members causing damage inside the Legislative Assembly and those who claimed that the footage was fake are now confiscating assets.
'Pasting notices at their homes and confiscating their properties, and let their innocent mother, wife and children watch, is this universal justice? We can stand by it, but is it universal justice?', Shaji said.
'Is there any other party like the CPM which has destroyed the public property of Kerala? How many people's properties have been confiscated for that? The country's judiciary and media should not work to praise the whimsy mind of the ruler and everyone should have justice and courtesy. The Muslim League is on the side of justice", Shaji said.