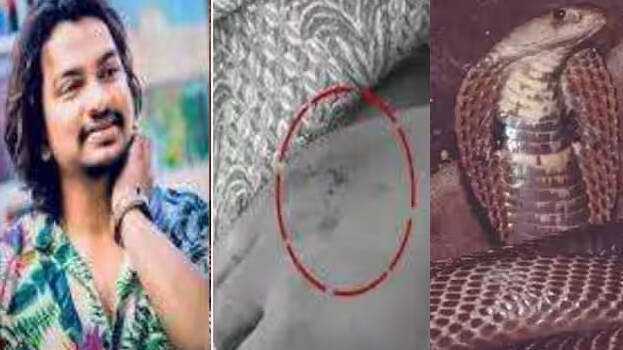 HYDERABAD: A young man met with a tragic end after taking a selfie with a snake. The tragic incident took place in Nellore, Andhra Pradesh. The deceased has been identified as 32-old Manikanta Reddy.
Manikanta was running a juice shop near Kovoor Junction in Nellore. Last evening, a snake charmer came to Manikanta's shop with snakes. The snake charmer told him that he has many snakes and they will not harm anyone. With this, Manikanta expressed his wish to take a selfie with one of the snakes. The snake charmer immediately took one of the snakes and put it around Manikanta's neck. However, the snake bit Manikanta while the snake charmer tried to take it from Manikanta's neck. The snake bit Manikanta on the hand. Although Manikanta informed about this to the snake charmer, he told there was nothing to worry. After a while, Manikanta felt unwell and the locals took him to the hospital. He died yesterday morning while undergoing treatment.
The police have registered a case and started an investigation. They consider a snake charmer to be a person who captures and displays snakes illegally.