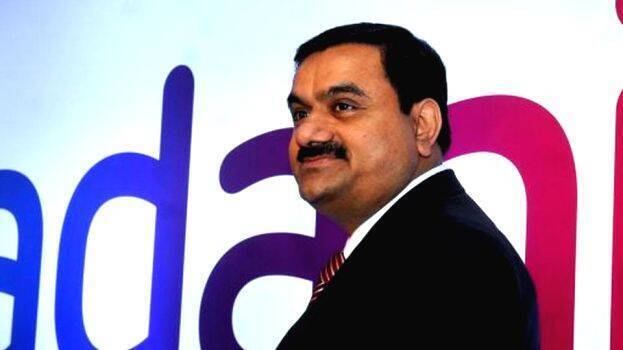 MUMBAI: The Board of Adani Enterprises Ltd (AEL) has decided not to go ahead with the fully subscribed Follow-on Public Offer (FPO). The company said in a release that given the unprecedented situation and the current market volatility, it "aims to protect the interest of its investing community by returning the FPO proceeds and withdraws the completed transaction".
Gautam Adani, Chairman, Adani Enterprises Ltd referred to the volatility in the stock over the last week and said the interest of the investors is paramount and to insulate them from any potential financial losses, the Board has decided not to go ahead with the FPO. Gautam Adani said company's balance sheet is very healthy with strong cashflows and secure assets.
" This decision will not have any impact on our existing operations and future plans. We will continue to focus on long term value creation and growth will be managed by internal accruals. Once the market stabilizes, we will review our capital market strategy. We are very confident that we will continue to get your support. Thank you for your trust in us," he added.
Shares of Adani Enterprises nosedived sharply on Wednesday, a day after its follow-on public offer closed for the subscription. The shares of Adani Group flagship company closed at Rs 2,179.75 with a sharp decline of 26.70 per cent. Its intraday low was Rs 1,941.2, over 30 per cent lower than Tuesday's settlement price.
On Tuesday, the last day for subscription, the follow-on public offer (FPO) issued by Adani Enterprises was fully subscribed.
A follow-on public offering (FPO) is the issuance of shares to investors by a company listed on a stock exchange after its initial public offerings.
Data showed the demand for the FPO was led by non-institutional investors, and they subscribed to the shares 3.26 times. The portion for institutional investors was also oversubscribed.
On Monday, an Abu Dhabi-based diversified conglomerate International Holding Company announced that it will invest about USD 400 million (AED 1.4 billion) into the Adani Enterprises' follow-on public offer (FPO) through its subsidiary Green Transmission Investment Holding RSC Limited.
Adani Enterprises had filed a red herring prospectus with the markets regulator Securities and Exchange Board of India (SEBI) for the Rs 20,000 crore follow-on public offer (FPO), the largest ever in India.
There were concerns that the FPO may not receive a strong response from investors amid a report by a US-based Hindenburg Research that surfaced on January 24, which claimed the Adani Group of having weak business fundamentals among others.
The US-based firm, in its report, raised concerns about shares of Adani group companies having a possibility of declining from their current levels, owing to high valuations. In response, Adani Group on Sunday said the recent report by Hindenburg Research was not an attack on any specific company but a "calculated attack" on India, its growth story, and ambitions. It added the report was "nothing but a lie".