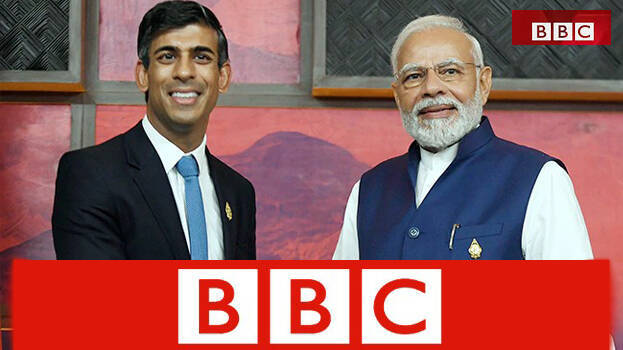 LONDON: The British government has responded to the controversies related to BBC's documentary on the 2002 Gujarat riots. The British government, which said that the BBC is an independent media, added that the BBC operates independently of the government. The representative of the British government said that India is a very important international partner for Britain and that the country will continue to be treated in the same way.
It is reported that the British government responded by pointing out the diplomatic relations between both countries after the Indian community in Britain staged protests over the documentary. More than 300 Indians protested against the two-part documentary 'India: The Modi Question' at the BBC headquarters in Britain.

On January 19, India denounced the controversial BBC documentary series on Prime Minister Narendra Modi and described it as a "propaganda piece" that is designed to push a discredited narrative.