No evidence for Verma's corruption, says Supreme Court's monitor
| Published on Sat 12 Jan 2019 11:54 AM IST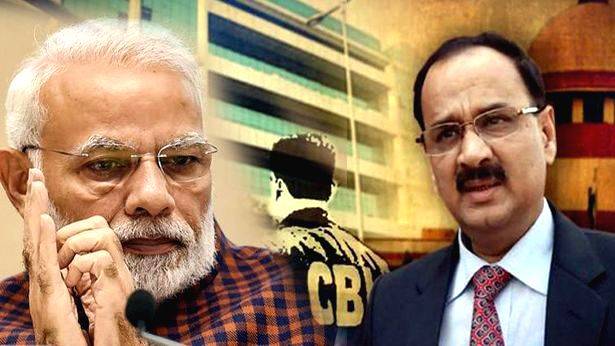 NEW DELHI: Former Supreme Court judge, Justice A K Patnaik, who was asked by the SC to supervise the Central Vigilance Commission enquiry that eventually led to the removal of CBI Director Alok Verma, on Friday said there was "no evidence of corruption" against Verma.
He was critical of "the very, very hasty" decision of the Prime Minister-led selection committee to remove Verma from the CBI Director's post over charges of corruption and dereliction of duty Thursday, two days after he was reinstated by the Supreme Court.
Of the three members of the selection panel, Prime Minister Modi and Justice A K Sikri were against Verma's continuance as the CBI chief in light of the CVC report and "the extremely serious nature of observations made by the CVC against Verma". Mallikarjun Kharge, Leader of Congress in Lok Sabha, did not go with the other two members, contested the CVC report and filed a dissent note.
"There was no evidence against Verma regarding corruption. The entire enquiry was held on Asthana's complaint. I have said in my report that none of the findings in the CVC's report are mine."
This latest revelation raises several questions at the central government.
Meanwhile, Aloke Verma, who was removed from his position as CBI director, resigned from his service without taking up any new positions. On Thursday he was appointed as Fire Service Director General.
In his resignation letter to Personnel Ministry, Aloka Verma said that he was denied of natural justice and steps were sabotaged to remove him.
Interim director M. Nageswara Rao negated two transfer order of former director Alok Verma.