'Certain persons in certain positions are burden to party' – Pinarayi hints at Devaswom board president?
| Published on Sat 12 Jan 2019 06:02 PM IST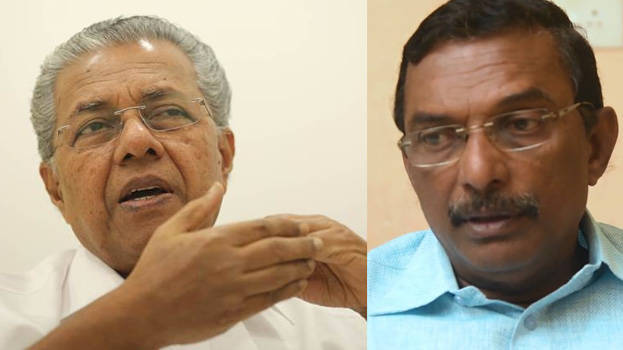 THIRUVANANTHAPURAM: "Placing certain persons in certain positions has become a burden for the party. We may have to offload that burden," – this words have come from Chief Minister Pinarayi Vijayan during his speech at a workshop organised for party district secretariat members and State committee members at AKG centre on Saturday.

However, political circles are filled with murmurs that the chief minister hinted at Devaswom Board President Padmakumar.

Incidentally, news about Padmakumar's resignation also spread soon after the chief minister's remark. The board's term will expire only on November 14. The government will not be able to remove the president or board members before the term expires.
But they may have to resign if the party demands. Padmakumar said that news spreading regarding his resignation is wrong. Meanwhile, discontent is brewing in Devaswom board, though the Devaswom board has saved its face over Sabarimala purification rites by seeking explanation from the thantri.

The thantri will have to give the explanation on January 22. An opinion is that the board cannot pass the buck to thantri just simply like that. Thantri had already clarified that he had informed the Devaswom board president about the necessity for purification rites and this was also confirmed by Padmkumar through a TV channel.
But board member K P Shankardas and Devaswom Commissioner argued for action against thantri. The commissioner had reportedly told thantri that performing purification rites would tantamount to contempt of court.