Clamour for entering Sabarimala with impure body is conspiracy: Pandalam Royal family
| Published on Fri 12 Oct 2018 06:25 PM IST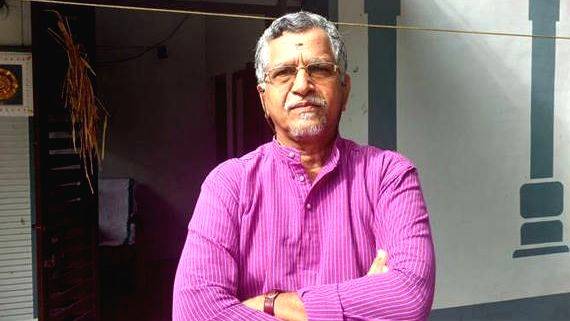 CHENGANNUR: When the doors of Sabarimala temple opens for the first time on October 18 since the pronouncement of Supreme Court verdict, the attention of the whole world will turn towards it, according to Pandalam family member and Pandalam Kottaram Trust President P G Sasi Kumar Varma. "We can't say now the kind of reactions from the devotees when centuries' old customs and beliefs may be trampled down on that day. It is true that timely changes are necessary but it should not be through court orders. Or else, it may cause serious repercussions. Hindu believers have come up to vehemently oppose the verdict that may undermine Bhartheeya temple concepts," he told Kerala Kaumudi on Friday.

"In Sabarimala, the deity is Naishtika brahmachary and rituals and poojas have been defined accordingly. Moreover, 41 days' vratham (penance) is the most significant part of the belief called Sabarimala. Only men are able to observe this while all women can't, due to biological factors. This is the reason why women are not allowed to go there and simply not because Lord Ayyappa hates women," he said.

Reiterating that the Pandalam royal family will always be with devotees, Sasikumar said that the traditions and pooja system in Sabarimala are different.

"Temple purity is the essence of the Sabarimala concept. Those who are clamouring to come to Sabarimala with impurity in mind and body is part of some controversy. The thantri family will not support this.

That is why the thantri family and Pandalam royal family joined the protesting devotees. We would be able to tell more about our plans once Devaswom board clarifies its stand it will take during the Tulam month pooja," he said.
Varma further said that the government's stand is one that will destroy the temple concept.

"They are welcoming the court order and trying to implement it without taking into consideration people's beliefs. That is why we didn't take part in the meeting convened by the chief minister. While Devaswom board president and family want to retain tradition, certain Devaswom board officials are in a hurry to break it," he said.