EDITORIAL: PSC alone cannot do it
| Published on Tue 05 Feb 2019 09:53 PM IST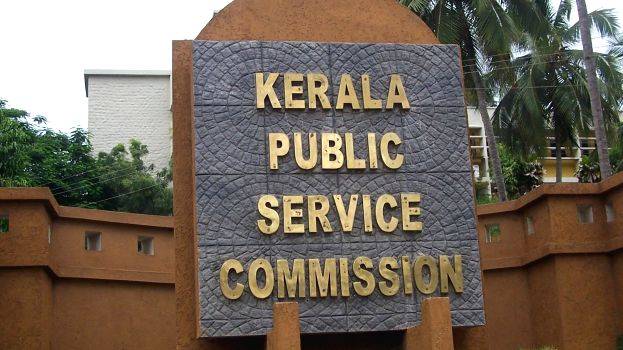 The delay in PSC appointments in Kerala where the unemployment among the educated is high has always been controversial.
The appointment is being delayed due to a number of related reasons. From preparing PSC notification to rank list, it takes more time. Appointment gets delayed indefinitely as vaccacnies are not reported timely. There are rank-lists that have got cancelled without appointing a single candidate. Back-door appointments bypassing the rank-list also increase duration of enlisted candidates' long wait.

During the days of Assembly sessions, issues regarding PSC appointments come up for discussion at least once. The other day also the matter reached the assembly.

In his answer to this, Chief Minister Pinarayi Vijayan has said that steps will be taken to PSC will be informed about the dates of retirements of government employees well in advance.

The chief minister pointed out that in that case the PSC will be able to speed up appointments. PSC alone can't be blamed for delay in appointments; heads of departments should inform PSC about the vacancies in their respective department from time to time.

Appointments get delayed as they fail to carry out this responsibility. This is not a new issue. This practice, which has inconvenienced the applicants is continuing today also.

Warnings of action against such lazy department heads and circulars in this regard have been of no use. Till date, no one has heard about action taken against such erring officers.

Even after the current Pinarayi government came to power a circular was sent warning department heads not to show any lapse in preparing the list of vacancies and sending it to the PSC. Though the circular gave some ray of hope to candidates, there no definite positive results. Preparing the list of vacancies in departments every month is not a big deal, which needs only a little time.

Since the rank list of every post is with the PSC, just reports of department heads would be enough to start appoint procedures by the PSC. The crux of the problem lies here. Department heads often fail to send the list of vacancies at the right time. The appointments will delay as long as this doesn't change.
If the government job dream of new generation has to realise at least in a minute manner, the delay in PSC appointment has to be reduced to nil.

There are lot of limitations for the government to create new posts. The main reason for this is poor financial state of the State. Along with this is an unofficial freeze on recruitments. Thus job aspirants in the rank list will have to wait for long.

This is not a crisis that can be solved all on a sudden. If both government and PSC show some will power, they can hasten appointment procedures. If there is a general examination and rank list for identical posts, the appointments will happen faster than before.