Indiscriminate action definite against offenders… this is Kerala: Pinarayi Vijayan
| Published on Mon 15 Apr 2019 03:48 PM IST MALAYALAM VERSION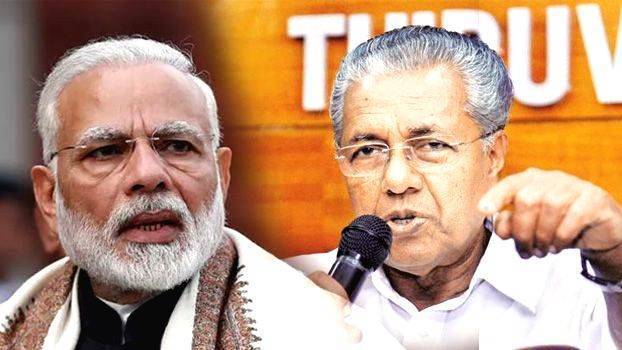 THIRUVANANTHAPURAM: As if in a harsh reply to Prime Minister Narendra Modi's speech during a recent election campaign in Kerala, Chief Minister Pinarayi Vijayan has said that indiscriminate action will be taken if anyone is found to have committed an offence.
"Don't think a person can indulge in violence just because his party is ruling the country. Their offence cannot be seen as a good act. Wherever they carry out attacks, they will be booked.
The RSS' aim was to create arson at Sannidhanam by agitating but indiscriminate action will be taken against them… Remember this is Kerala" he said.
Pinarayi further said a case was filed against the Kozhikode candidate not after he became a candidate. He was booked for attacking devotees. In Sabarimala, the government only gave protection to devotees.
The Kozhikode candidate was not arrested by the police but he surrendered in the police station and then he was remanded.
Pinarayi was speaking after inaugurating a function held in Kattakada.
"It is not right for the prime minister to hail Kerala as a tourist centre etc when he is here and humiliate the State when he goes to neighbouring states. The model code of conduct is also applicable to the prime minister.
Modi also spread the lie that arrest is the result if the word Ayyappa is uttered in Kerala. Any one committing a felony will be arrested here. In other states such persons may enjoy the protection of Modi and hence no arrest," Pinarayi said.