Suresh's farm tyre will not get punctured even in floods
| Published on Tue 12 Feb 2019 10:35 PM IST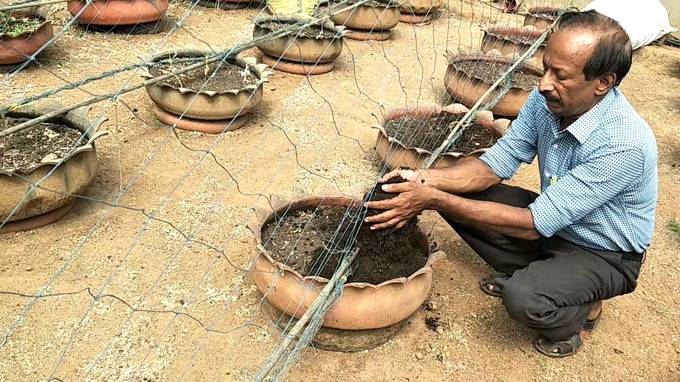 PERINGOTTUKARA: Any punctured tyre will get a new lease of life once it reaches the hands of Suresh. He is opening up the path of a new agricultural culture by sowing seeds in tyres and harvesting. He is a resident of Thannyam Thanaparambu.

Suresh Babu returned home from Gulf eight years ago when his only son died. The farm was also a means to forget his bad old memories. What he first tried was green chilly farming. When it was destroyed by bacteria, he tried to think about planting saplings in old tyres. He discussed the idea with Thannyam Panchayat Agriculture officer Dr Vivany. Thus he started tyre farming using tyres of vehicles from scooter to JBC. Suresh is 61 and he is helped by his wife Meera. One can see crops that have survived floods, in his house.

Green chili, cucumber, beans, tomato, puthina and even ornamental plants are grown in tyre pots. Suresh had received Vaiga 2018 Samethi award.

Tyre gardening
Old tyres are brought, cut in the shape of lotus and are sewed together using nylon threads. Coconut fibre, compost and cow dung powder are sued s manure.

Tyro bin is another innovation of Suresh. This is used to convert kitchen waste to manure.