Thousands will escort 'Thiruvabharana' procession as police withdraw restrictions
| Published on Sat 12 Jan 2019 03:21 PM IST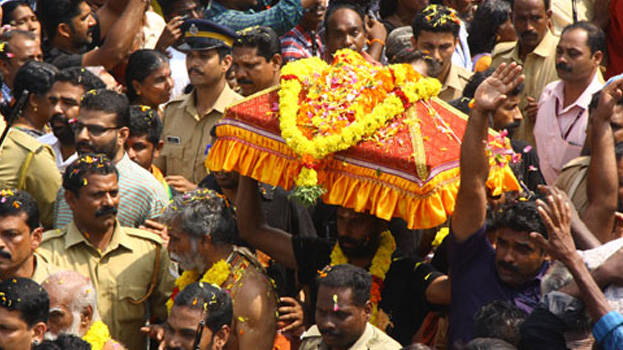 SABARIMALA: Pathanamthitta district Police Chief have withdrawn the circular that restricted the entry for those who participated in organized chanting as protest against women entry in Sabarimala. Panthalam palace and Valiyakoyikkal temple advisory committee had strongly opposed the police's decision.
Thousands of people came to escort the 'Thiruvabharana' procession at Panthalam. Devaswom President A. Padmakumar had met with Devaswom Minister Kadakampalli Surendran in light of protests from Panthalam palace representatives and other Hindu organizations regarding police restriction in 'Thiruvabharana' procession.
Panthalam is witnessing a rush of devotees from early morning.