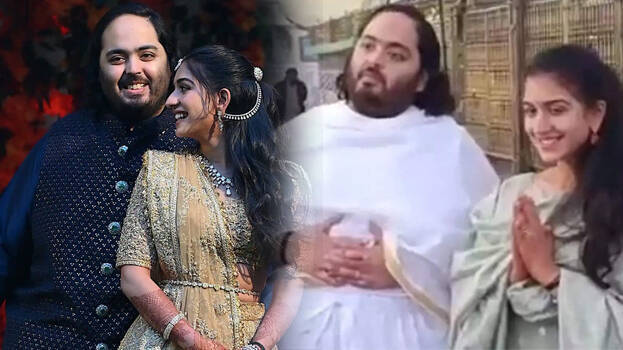 MUMBAI: Anant Ambani, the youngest son of billionaire businessman Mukesh Ambani and Nita Ambani, got engaged to Radhika Merchant two weeks ago. However, the information about the gift given to Anant by his brother Akash Ambani for the engagement has been exposed. Anant was given a customized panther brooch as an engagement gift from his brother Akash. An 18K white gold panther-shaped brooch studded with 51 sapphires and two emeralds was reportedly given as a gift to Anant Ambani. In addition, the unusual brooch of 18 carat has 606 uncut diamonds, including one onyx diamond on the nose. The Panther De Cartier Brooch costs roughly Rs 13,218,876.

The engagement ceremony was held at Antilia, Ambani's residence in Mumbai. The ceremony was performed with Gujarati rituals in the presence of family and friends.
Radhika Merchant is the daughter of Viran Merchant, CEO of Encore Healthcare. Radhika, who is also a classical dancer, graduated from New York University. Born in 1994, Radhika Merchant's family hails from Kutch of Gujarat.