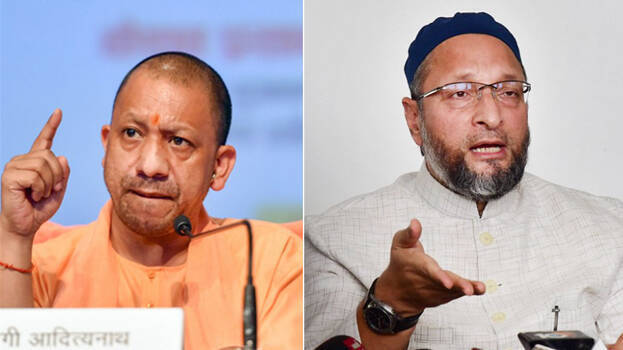 NEW DELHI: AIMIM chief Asaduddin Owaisi has slammed Uttar Pradesh Chief Minister Yogi Adityanath. He said that Yogi promotes Hindutva and stated that he should not forget constitutional values. Owaisi was reacting to the latter's statement that India's national religion is 'Sanatan Dharma'. He also criticized former Chief Minister Akhilesh Yadav.
Owaisi said that Yogi Adityanath's statement is regrettable. "He is promoting Hindutva. How can there be only one religion in the country as long as the constitution exists.", he asked. Hyderabad MP also reminded that Yogi should not forget that he had taken the oath of the Constitution.
Yogi Adityanath had earlier said that Sanatana Dharma is the national religion of India and should be respected by all. The BJP leader also said that there should be a campaign to restore the places of worship destroyed in the past like the model of Ram temple in Ayodhya. Owaisi criticized Yogi's stance while responding to the national media on this issue.
At the same time, Owaisi lashed out at former Uttar Pradesh Chief Minister Akhilesh Yadav. Owaisi also alleged that the Samajwadi Party leader was not visible when the members of the Muslim community were being attacked.