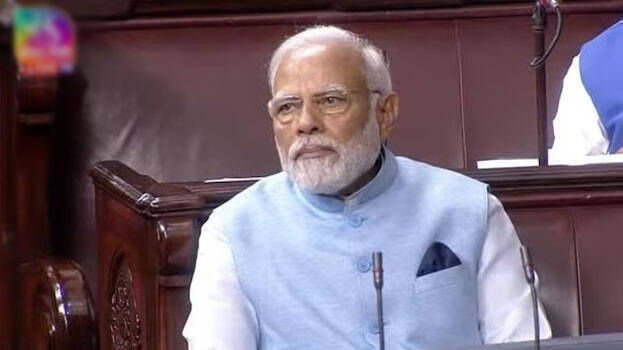 NEW DELHI: Our Prime Minister Narendra Modi has been able to attract people through his costumes. The opposition has often used it as a weapon against Modi. The other day our Prime Minister came to the Parliament wearing a special kind of jacket.

Modi wore a blue jacket made of material recycled from plastic bottles. Modi often wears the same style of dress but not like this. The specialty was the material from which the garment was made. The jacket was presented to the Prime Minister by Indian Oil Corporation (IOC as part of its 'Unbottled' campaign.
The IOC manufactures a large number of garments using more than 10 crore PET bottles. They are now distributing it to their employees and soldiers. The ministry of petroleum and natural gas and IOC thanked the prime minister for wearing the jacket to the Parliament.