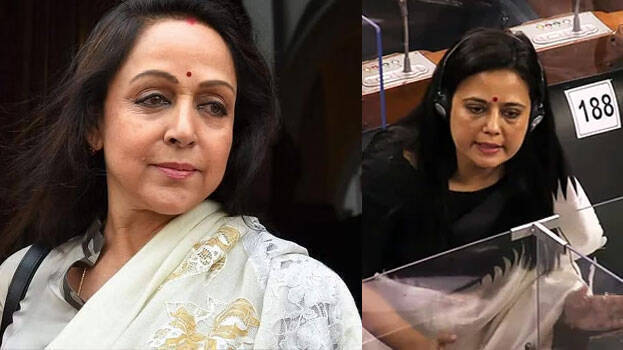 NEW DELHI: BJP strongly criticized Trinamool Congress MP Mahua Moitra for using obscene language in the Lok Sabha. On Tuesday, Mahua said a cuss word while TDP MP Ram Mohan Naidu was speaking. Naidu spoke after Mahua's speech. Meanwhile, Mahua got angry during a verbal argument with BJP MP Ramesh Bidhuri and hurled an abuse at him. Mahua herself shared the video of the incident on Twitter.
Union Parliamentary Affairs Minister Prahlad Joshi demanded an apology from Mahua Moitra. BJP MP Hema Malini also came out against Mahua. Hema Malini advised the MP to control her tongue. Hema Malini said that every member of the Parliament is a respectful person. "They should not get over-excited and emotional. By nature, she (Mahua Moitra) must be like that. I don't know.", she said. BJP leaders responded that Mahua's words show the lack of culture of Trinamool.
But Mahua retorted that she was only replying to the BJP leader's constant insults against her. Mahua says that BJP leaders regularly use such words in the House and when she spoke off the record, it became an issue.