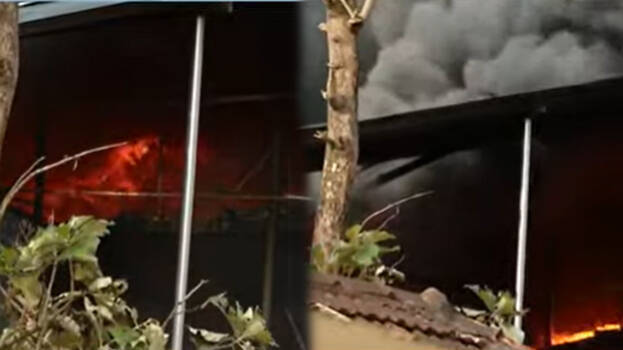 THIRUVANANTHAPURAM: Further investigation will be conducted today to find out the real cause of the fire that broke out in Vazhuthacaud. The police and the fire force will conduct a joint scientific investigation. The preliminary estimate is that there was a damage of Rs 50 lakh.
KS Aquarium on MP Appan Road, Vazhuthacaud was completely gutted in the fire that broke out yesterday evening. The employees didn't notice the fire that broke out during welding work. They came to know about the fire when they saw smoke rising outside. The extreme heat outside made the fire more intense. According to the owner, the welding was done for as part of renovation of the shop. It will also be checked whether the work was done inside the shop after seeking prior permission.
The shop had different types of aquariums, glass bowls, ornamental fish and related items. Ornamental fish worth Rs 50,000 were in the shop when the fire broke out.