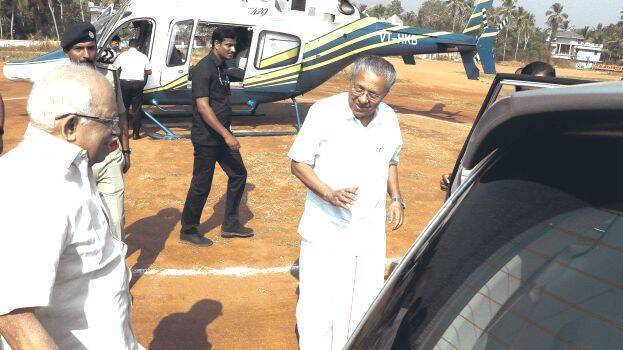 THIRUVANANTHAPURAM: A controversy has erupted over the police action of placing local leaders and workers of the opposition parties under preventive detention on the grounds that there is a possibility of protesting at the Chief Minister's programs. Legal experts have assessed that it is a violation of the Supreme Court order.
Last June, the Supreme Court had ordered that the Preventive Detention Act should not be used as one likes and that the law that harms the freedom and rights of individuals should not be used in normal circumstances.
Although the Chief Minister came to the event in Palakkad yesterday in a helicopter, the police had placed several people, including people's representatives, under preventive detention. The police will face a setback if anyone, who was detained, approaches the court. The police may have to pay compensation for wrongful detention if those detained successfully prove that they had no intention of protesting.
Preventive Detention Act
CrPC 151- A police officer knowing of a design to commit any cognizable offense may arrest, without orders from a Magistrate and without a warrant, the person so designing, if it appears to such officer that the commission of the offense cannot be otherwise prevented.
Extraordinary issue required: Supreme Court
Preventive detention is an invasion of personal liberty. It should be used to protect society. It also has the disadvantage that those detained do not have the opportunity to prove their innocence.
Preventive detention in the absence of an extraordinary law and order situation is violative of Articles 21 and 22 of the Constitution.
The Supreme Court issued the order last June in a case in which the police placed two persons who used to snatch gold chains under preventive detention in Telangana.
Congress leaders in preventive detention
Palakkad Congress leaders KPM Shareef, AK Shanib, Azeez Amakavu and ward member P. Saleem were placed under preventive custody yesterday as part of the Chief Minister's visit. The detained persons will be kept in custody till the CM leaves the area. Recently, DCC Vice-President M Muneer and two others were taken into custody while they were drinking tea on the roadside in Kaniyapuram ahead of the Chief Minister's event in Thonnakkal.