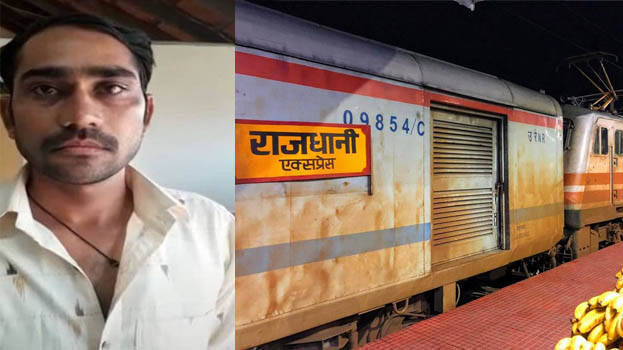 SHORNUR: A youth who made a fake bomb threat in Rajdhani Express has been arrested. The arrested is Jaisingh of Rajasthan, a marble trader. He was arrested from Shornur.
Jaisingh, who came to Kerala for business, had booked a ticket in Rajdhani Express to return to his hometown, from Ernakulam. However, he could not board the train on time. By the time he reached the station, the train had left. He then called the railway control room in Thrissur and gave a fake message that a bomb has been placed in the train.
After the call, he boarded a bus to Thrissur believing the train would stop there. However, the train halted only in Shornur. He then reached Shornur in an auto from Thrissur and boarded the train without any problem when the bomb squad was checking the train. Seeing this, the railway security force officials became suspicious. When they asked to show the ticket, Jaisingh showed his ticket from Ernakulam.

When a detailed investigation was conducted after that, it was found that the phone used to send the fake message was found switched off. He first said that his relative is behind it but later confessed to the crime after an interrogation. The train continued its journey after a delay of three hours.