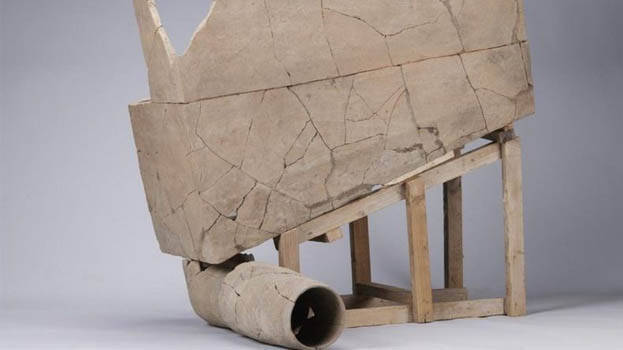 Historical findings by scientists often evoke a sense of wonder. Many such findings can help break the long-cemented thinking of people and can sometimes gift people a vivid idea about how intricate the ancient works were rooted. Fossils obtained from a corpse could easily help identify the person and can even make it certain about what appetizer the person had before death, such is the wonder of science. And now, another curious discovery has slowly entered into the long rusted list of ancient findings.
Archeologists in China's Yueyang region have found a flush toilet that is found to be the oldest ever discovered. The toilet is estimated to be between 2,200 and 2,400 years old, from between the Warring States Period to the beginning of the Han Dynasty. The find is intriguing as the invention of the modern flush toilets is thought to be from Victorian England.
It is being counted that the 'priced seat' was used only by higher-ups in the palace, most likely only by the emperor in the Han dynasty. The revelation has stunned archeologists and even the public in china. The finding adds up more to the study of dynasty politics in China. The archeologists are now delving into the intricacies of the world's oldest flush toilet.