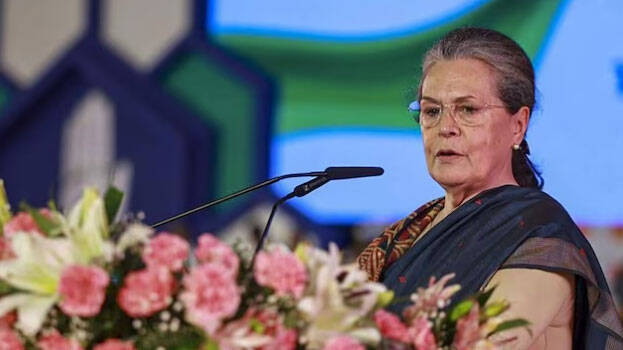 RAIPUR: Party leader Alka Lamba said former Congress president Sonia Gandhi is not retiring from politics. Addressing the Congress plenary meeting in Chhattisgarh on Saturday, Sonia had hinted that her innings would conclude with the Bharat Jodo Yatra. Alka Lamba while speaking at the plenary session in Raipur said Sonia Gandhi has stated that she will not retire from politics and will continue to be the guiding force to the party workers. Sonia Gandhi, who was present in the audience, was seen smiling in assent.
Sonia hinted that she is retiring from active politics while addressing around 15,000 delegates on the second day of the session. Sonia said Bharat Jodo Yatra has become a turning point and it has become clear through the yatra that the people of India want harmony, tolerance and equality. Sonia said the relationship between the Congress and the people has been rekindled through the mass contact programme and congratulated all the workers who worked hard for the Bharat Jodo Yatra. Sonia added that Rahul Gandhi's determination and leadership was crucial to the success of the Bharat Jodo Yatra.

Sonia left people guessing whether she will contest from Rae Bareli in Uttar Pradesh or hand over that seat to her daughter Priyanka Gandhi Vadra in the upcoming Lok Sabha elections. Sonia has not given any hint about contesting the election. It is believed that in the plenary meeting, there will be crucial decisions regarding the 2024 elections, including making alliances with other opposition parties. Last October, Sonia had handed over the post of the Congress party president to Mallikarjun Kharge after repeated electoral defeats.