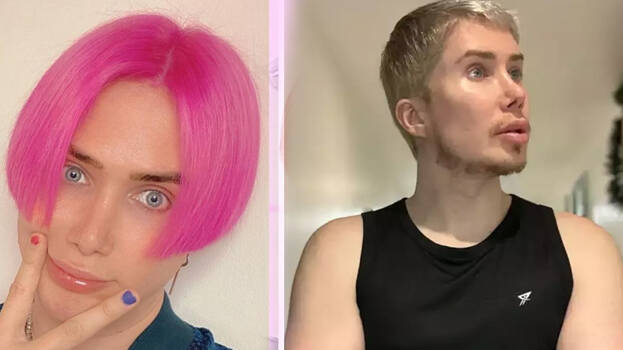 LONDON: Oli London is a social media influencer who underwent several surgeries to look like the members of the famous Korean band BTS. British singer Oli London underwent 18 surgeries to look like BTS singer Park Jimin. Following this, Oli faced many criticisms on social media. But Oli London now says that his decision to change his appearance was a mistake.
He is currently doing surgeries to get back to his old appearance, saying that it he wanted to live as a boy. It is reported that gender reassignment surgery did has taken place. Oli spent $300,000 to get his old look. He announced at the end of 2022 that he had decided to return back to his British identity. Oli spent about two million dollars to get the appearance of Koreans. Now he is trying to get back to his own appearance. It is reported that 32-year-old Oli has undergone 32 surgeries.
He said that when he was a teenager, everyone made fun of his looks and considered him as a woman. Oli said that's why he felt attracted to Korean culture and that's how he tried to be like them. But Oli London also informed that it is now understood that he has made a mistake.