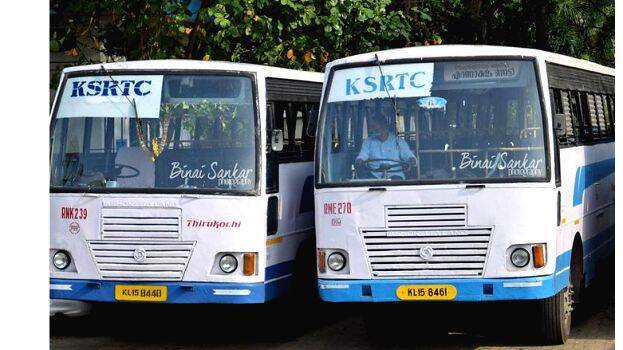 Over all these years and years long, the public transport department in Kerala tried all the possible measures from their arsenal to upend the financial doom perpetually circling the department. KSRTC has never succeeded and many may leave it for a jinx that no attempts will bear fruit in helping the department better its prospects.
And now, after all those failed ventures, the department after a tooth-combed analysis has decided to reap profits, just by slicing away the concessions for students. KSRTC has issued a circular halting the student concessions to people aged above 25. Is it a tacit call from the department to stop being students after 25 or just adding to the long assorted list of failed ventures?
The department clarifies the move as a last-ditch attempt to help revive the dying transport service in the state.
School students up to class 12 can still access the concessions but for college-going students the conditions are plenty. Parents of students paying income tax will be not given concessions. Students from unaided colleges will have to pay 35% of the ticket price to access the benefits. Mostly the students enrolled in regular courses will get bruised by the neo-strategy to oust perennial loss in the department.
In Kerala, students above the age of 25 enrolled in regular courses, are in copious numbers. These students are mostly from the outskirts or live in the rural belt of the state. It mandates daily travel towards the city to attend a full session of the class. The concession was a saving grace for them all this while. The sudden halt to the scheme will make their courses teeter on the edge. Many may soon discontinue citing the arduous journey and the cost involved.
One can't simply put the government in the crosshairs. The Kerala state government has rolled a good lot of money to buy new buses and renovate the crumbling state of the department. The corporation should come ahead with exact numbers to see whether the new scheme to cut student concessions is business or not. In all other states, the student communities enjoy the privileges to travel free in public buses. The KSRTC's thinking above the box may invite wrath from the same student section. The plan needs a retrospective action and a change will suit well.