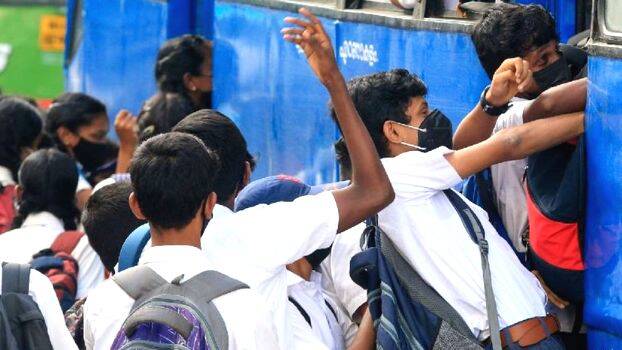 KOCHI: On the 65th anniversary of KSU's historic Orana strike against the first communist government of EMS for boat travel concession, the same KSU on the path of outburst against Pinarayi's second left government, over student bus concession.
'Oranasamaram' is a student movement started by KSU on 12th July 1958, demanding that boat travel concession be fixed at one anna (6.25 paisa) in Alappuzha, Kuttanad, and Kottayam area. It was this movement that gave political foundation to KSU which was only one year old at that time. A student named Ravindran- today's Vayalar Ravi, son of Congress leader Devaki Krishnan of Alappuzha, was the main leader of the struggle. AK Antony, who led the strike along with Ravi, also stood out.
After the EMS government nationalized water transport in Alappuzha in 1957, fares were raised and the student concession was fixed at 50 percent. The boat owners used to charge students an anna. The agitation demanded the continuation of this rate. The police arrested the students who blocked the boat service by tying a rope across the Champakara backwater. With that, the struggle intensified. Police announced 144 in Alappuzha and Kuttanad taluks. More than 100 students were arrested for violating the law. The strike spread across the state.
Local units of the Communist Party confronted the students in the streets. On July 23, 1958, a student march was attacked in Alappuzha. In protest against it, the opposition, including the Congress, came to the fore in Kottayam and Alappuzha districts. The month-long strike ended on August 4, 1958, with the settlement negotiated by K Kelappan. The government accepted the 'one' demand of the students.
Trumpet again
Now the student community is muttering that KSRTC and private buses have taken a tough stance on the fare concession. Student organizations have warned that there will be an agitation if the concession is withdrawn. Private bus owners have also called for an agitation, demanding that concessions cannot be given to everyone and that there should be criteria for concessions. First the Secretariat dharna, and if there is no resolution then an indefinite strike. KSRTC is preparing to amend the law to deny concession to children of parents who pay income tax and those who are over 25 years of age, setting the stage for student agitation again.