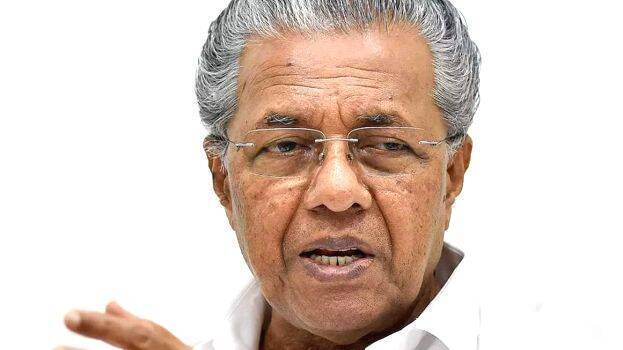 Opposition walked out of the House
THIRUVANANTHAPURAM: Chief Minister Pinarayi Vijayan told the House in response to the adjournment motion notice by T Siddique that the investigation team has not received any new information regarding the Shuhaib murder case. It was also explained that the opposition to the CBI investigation was not to save any accused but to support the work of Kerala Police. Leader of opposition, VD Satheesan challenged the government not to oppose the CBI probe in Supreme Court if there is nothing to fear. The opposition walked out of the House protesting against the denial of permission to present the adjournment motion.
Chief Minister said that the police do not investigate checking politics. During the investigation, no one lodged any complaint, including in the Magistrate's Court. Later, Shuhaib's parents approached the High Court under the leadership of former Director General of Prosecution Asif Ali. Justice Kamal Pasha announced a CBI investigation on that day. But the High Court Division Bench clarified that the CBI ordered the investigation without considering any aspect of the case. The Supreme Court also did not intervene in the case. All those involved in the conspiracy were arrested.
T Siddique said that the new incident is the Facebook comments of the quotation gang controlled by CPM. The fight is now going on between the killers and the perpetrators. All those arrested in the case, are members of the CPM quotation gang. Akash Tillankeri, the first defendant, said that if he opened his mouth, many people would not be able to walk out. If a new revelation comes, a new investigation should be conducted. It is suspicious that the owner of the car in which the accused was traveling was not made an accused. Everything is supported by DYFI.
VD Satheesan taunted that the Chief Minister was not ashamed to say that the concerned official was not aware of the new revelation that the entire country had become aware of. The perpetrators of the criminal conspiracy should be brought to justice. This government is imposing UAPA on book readers, not bomb throwers. Akash Tillankari is an important figure in PJ Army, the official association of P Jayarajan. They rejected him by using Jayarajan. But doing so does not end the matter. Satheesan said that your party cannot settle and end this.