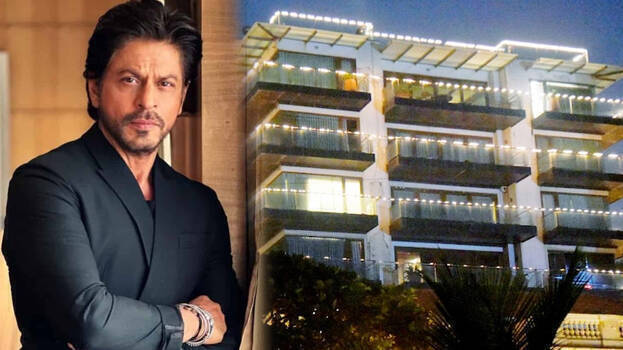 MUMBAI: The police recently arrested two people for breaking into Bollywood actor Shah Rukh Khan's house 'Mannat'. It is reported that they hid in the make-up room for eight hours to meet Shah Rukh Khan. Two men from Baruch, Gujarat broke into the star's house.
The arrested men said that they had come to see the 'Pathaan' star. Pathan Sahil Salim Khan and Ram Saraf Kushwaha were apprehended by Shah Rukh Khan's security personnel and handed them over to the police. The accused jumped over the wall of the Mannat and hid inside the make-up room on the third floor. The police said that Shah Rukh was shocked when he saw them. They entered at 3 am and were caught at 10.30 am the next day.
Colin D'Souza, Shah Rukh's manager, told the police that a security guard had called to inform him that two men had entered the house at 11 am on February 2. It is said in the FIR that Satish, a housekeeper, found the trespassers. Satish took the accused from the makeup room to the lobby. The report also states that Shah Rukh was shocked to see strangers there. They were handed over to the Bandra police by security officials. According to the police report, the age of those arrested is between 20 and 22. A case has also been registered against the accused for trespassing. An investigation is ongoing into the incident.