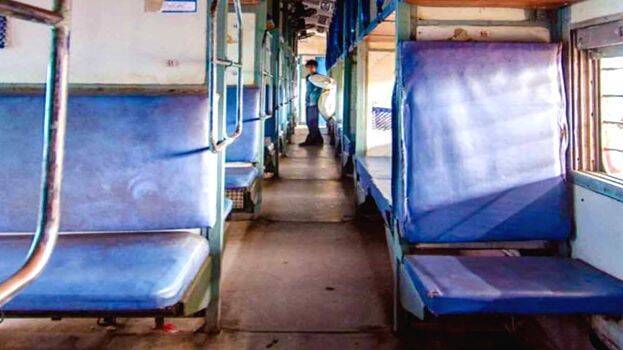 Indian Railways has issued new guidelines to make night journeys in trains more comfortable. As per the new guidelines, passengers have to follow several restrictions after 10 pm. These suggestions are generally welcome as they are meant to make night travel more disciplined. Passengers should not talk loudly, listen to loud music or turn on lights unless necessary on trains after 10 pm. Those who want to listen to music must use earphones. Other instructions are: After ten o'clock at night, the passenger on the lower berth should allow the passenger on the middle berth to straighten his seat to sleep, food ordered online should not be delivered on trains after 10 pm. Meanwhile, passengers can pre-order dinner or breakfast using e-catering services.
Onboard TTEs, catering staff and other railway officials have also been asked to intervene immediately if anyone causes problems to fellow passengers. It will be a good thing if these instructions are displayed in each compartment. Or else boards containing these instructions should be placed at prominent locations in all railway stations. These instructions can also be considered as the beginning of the fact that Indian Railways has started to think from the perspective of the passengers. The coaches of most trains in India have not changed much over the decades. However, the ticket price has been raised several times. The seats in the compartments should be modified as per modern times. The change introduced in Vande Bharat trains will suit modern times. The same facilities should be available on trains on which common people travel. This is how people should feel that the country is developing. Private hoteliers can be allowed to start restaurants and catering on long-distance trains. Railways should give priority to the safety and comfort of passengers.
Passengers should also try to follow the new instructions issued by the Railways as much as possible. Passengers in foreign countries do not often make unnecessary noise or speak loudly while using public transport facilities. They have learned such civic duties as part of the curriculum even before completing their school-level studies. Children in India should also be taught such things at an early age. This will help them to behave appropriately during journeys without anyone telling them.