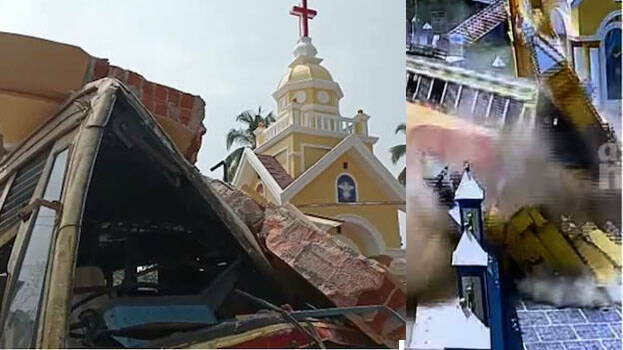 PATHANAMTHITTA: It was found that the KSRTC bus that was involved in an accident at Pathanamthitta Konni did not have a GPS system. The speed governor wires in the vehicle were also disconnected. The critical finding was made during the inspection of the Motor Vehicle Department.
17 people were injured in the accident between a car and a KSRTC fast passenger bus that was going from Pathanamthitta to Thiruvananthapuram. Of these, the condition of three persons, including the drivers of the KSRTC bus and car, is critical. The accident took place in front of the Konni Block Panchayat Office. The bus overtook a car and was moving forward on the right side of the road, crossing the yellow line, when it collided with the oncoming Xylo car. The bus veered left due to the impact of the collision and hit the wall of Kizhavalloor Orthodox Valiyapally and the arch fell on top of the damaged bus.
15 people in the bus and two car passengers were injured. Bus driver Ajayakumar from Piravanthur, Shailaja from Konni Mangaram who was in the front seat, and car driver Jerome Chaudhary were seriously injured. Both the drivers have been shifted to Kottayam Medical College while others are in Pathanamthitta General Hospital.
The bus at the Pathanapuram depot of KSRTC was involved in the accident. Both the occupants of the car are from different states.